Have you ever noticed how people so regularly make jokes about how MTV used to show music videos? Are you one of the people confounded by the fact that MTV is, hypothetically, short for Music Television, yet the channel currently spends so little time talking about or providing actual music?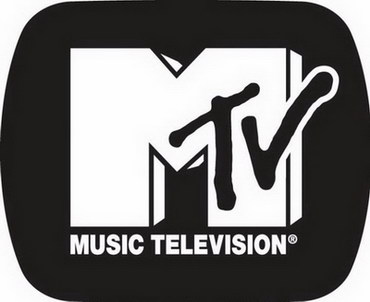 Over its 29 years on the air, MTV has changed drastically, shifting formats and emphasizing distinctly different programming several times per decade. However, it has always been no stranger to controversy; MTV attracted outrage just as easily when it gave Madonna and Prince's singles to the world as it did when it premiered Jersey Shore late last year.
MTV went on the air on August 1st at 12:01 AM and aired the Buggles' "Video Killed the Radio Star" as its first music video. MTV's original programming consisted of VJs – video jockeys, a play on radio DJs – who hosted shows and introduced music videos. As MTV gained viewers, more and more musicians became interested in making music videos as a way to promote their singles and boost album sales. The early format was predominantly rock-oriented, but the success of Michael Jackson's video for "Billie Jean" helped shift the network's format to R&B and pop.
Early programming consisted of genre-specific music programs, such as 120 Minutes, which played alternative rock, Headbangers Ball, which played metal, and Yo! MTV Raps. By the end of its first decade, MTV had helped to launch the careers of many aspiring directors and turn the music video into a commercial viable art form.
Along the way, MTV began experimenting with non-music programming, such as the game show Remote Control and the reality shows The Real World and Road Rules, which chronicled the lives of young people sharing apartments and traveling to complete missions in an RV, respectively.
MTV also began to show animation, most famously the series Beavis and Butt-Head, which followed the adventures of two suburban teenagers defined by their total disregard for everyone, themselves included. The Real World and Road Rules were perhaps the most important of these for MTV's future, as the network began to develop more shows like them. From the mid-nineties and into the early 2000s, MTV's highest ratings and greatest successes were coming from talk shows (Loveline and the Jon Stewart Show), comedy shows (Jackass, The Tom Green Show), and celebrity lifestyle series (The Osbournes, Newlyweds: Nick and Jessica).
By the mid-1990s, MTV began to receive criticism for not showing enough music videos, prompting the launch of Total Request Live, which launched host Carson Daly's career and ran for ten years with a format of top ten teen-pop, rock, R&B, and hip-hop singles marked by the presence of hundreds of screaming fans outside of the network's Times Square studios.
The network also launched MTV2, a network that showed music videos 24 hours a day until 2004, when it began to re-air older MTV programming. By the end of the 2000s, the network aired very few music videos, with the internet's plentiful streaming media outlets having taken its place. However, music videos have been reintroduced with the relaunching of the iconic series MTV Unplugged (perhaps most famous for Nirvana's performance in 1993) and a six-hour music video block, AMTV.
Most recently, however, the network has had success with Jersey Shore, the controversial reality series following Italian-Americans who spend a summer in Seaside Heights, New Jersey. Many advertisers pulled their support for the show in its first weeks and bad press led to better and better ratings, as well as the rise of its cast members as celebrities. Over its next decade, it's likely that we'll see more of the same from the network, with Jersey Shore's success prompting a new wave of reality programming. However, the music video remains at least part of MTV's empire and likely can't – or won't – disappear forever.
Andrew Hall is a guest blogger for "My Dog Ate My Blog" and a writer for Guide to Online Schools.
2 Comments