Amazon's tablet, Kindle Fire, is available now on a Cyber Monday deal for just $129 shipped. You will need to enter FIREDEAL at checkout and there's a one-per-customer restriction, but it's still a great discount.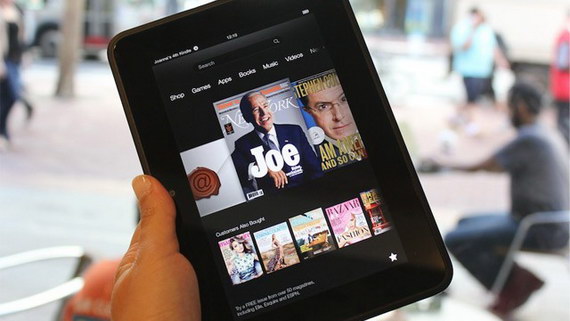 The price applies to the 8GB 7-inch version and the experts around the web are predicting it will be sold out soon – so hurry if you're interested. Unfortunately, none of the other Kindle products are offered on sale this time around.
The Kindle Fire is a great "beginner" tablet, it can also be a good choice if you're looking to get it for a child. It's inexpensive and works straight from the box – no installations needed, plus the interface is user-friendly. While it may not be the best choice if you're an advanced user or if you're looking to play some RAM-demanding games, it's still quite a solid gadget.