Did anyone win $340 million jackpot on friday night?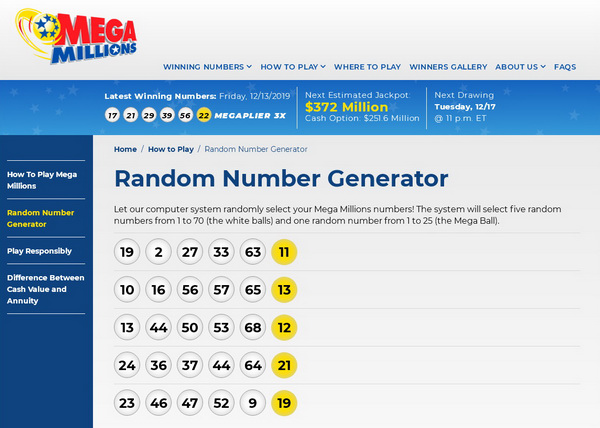 The Mega Millions jackpot is drawn twice a week on Tuesdays and Fridays. The ticket costs $2 or $3 with Megaplier. Each ticket gives a chance to win from one to nine prizes from $2 to the Millions jackpot.
Players can to double, triple, quadruple or quintuple their winnings by paying additional $1 for the multiplier. Mega multiplier (Megaplier) is selected randomly before drawing.
On every drawing, five white balls from 1 to 70 are selected. Another ball, gold ball, calling Mega ball which is numbered from 1 to 25 is additionally selected. Read how to play on lottery's website.
Around 277,000 people won $4 by correctly selecting one white ball. Approx. 41,000 players won $12 with x3 Megaplier. The 671,000 people won $2 by selecting Mega Ball without any of five white balls. Also 99,000 players won $6 with x3 Megaplier.
Now we are going to bigger results. 750 people won $500 by matching 4 of 5 white balls. Also 107 players won $1500 with x3 Megaplier. Approximately 2000 people won $200 by correctly selecting 3 of 5 white balls and the Mega Ball. The 245 players won $600 with Megaplier x3.
No one won the jackpot. People need to correctly select all 5 white balls and the Mega Ball. And nobody won $1 million for matching all 5 white balls without Mega Ball.
The winning numbers for the Mega Millions were 17, 21, 29, 39, 56. And the Mega Ball was 22. Megaplier was 3x.
Jackpot rolls over and now stands at $372 million ($251 million in cash). The next drawing will be on Tuesday, December 17.
How to claim the prize if you have won at lottery?
If you have won the jackpot, you can claim your prize at the state lottery office, where you bought the ticket. Also you have 2 options to give the Millions jackpot. You can give 29 annual payments, each of which is 5% bigger. Or, you can give all the sum by cash.
Who already did win the Millions jackpot?
In 2019 several players have won the jackpot. According the official website on March 12 Hira Singh from Shawnee, Kansas, Missouri, won $50 million ($30 million in cash), she was fifth. Laarni Bibal from San Diego, California, won $522 million ($340 million in cash) on June 7, was sixth. And the last one, anonymous player was seventh, from Leander, Texas, he won $225 million ($157 million in cash) on September 24.