There're a lot of people which have never heard about Britannic. This is the sister-ship of the Titanic. HMHS (His/Her Majesty's Hospital Ship) Britannic was completed at Belfast's Harland and Wolff shipyard two years after Titanic had been lost (1912).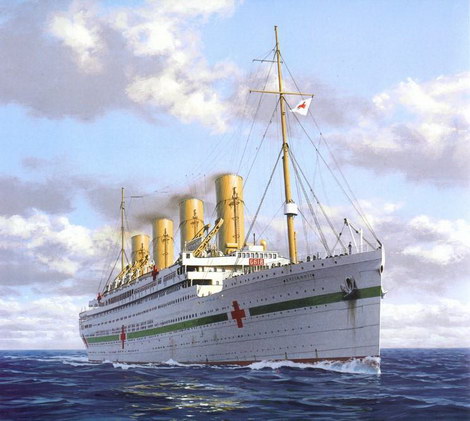 The Britannic was much bigger, better and safer than its sister and it was commandeered as a hospital ship. But on November, 21 in 1916, off Greece, there was an explosion near the bow and within 55 minutes the ship had sunk. So, what was the cause, a torpedo or mine? Different expeditions try to discover it now.
The Britannic is very important ship for historians because it's the way to understand the technical changes that had been made to ships after Titanic. The ship lies on its starboard side, the side which took the impact of the explosion that's why it's impossible to discover what the cause of a blowing up was. Some eyewitnesses claimed that they had seen two torpedo tracks heading towards the ship.
7 Comments
Backs
Britannic | Us News Video
News Databank :: Latest News :: Britannic
Britannic | USA News
Nice to know that Britannic | Breaking News Update
Gorilla's News Feed Britannic
Short News Flash » » Britannic
White Star Line presents… Britannic | World`s daily news