Demi Moore was born in Rosvelle, New Mexico. Her stepfather constantly was changing the job that's why the family often was moving from place to place. Till her coming of age 14 they had replaced about 30 cities. Because of such way of life Demi couldn't strike up an acquaintance with somebody so she was lonely.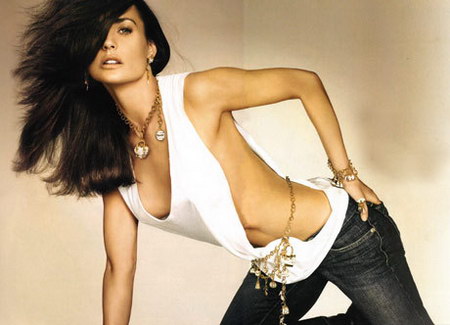 During the most vulnerable period of the life, awkward age, Demi learned that Denni Guajns is not her real father. She gave up studying in 16 years old. When she was 18 – she had married rocker Fredi Moore and had been living with him for two years.
In 1982 she got her first role in a serial "General Hospital". But to live home life and to act in movies… it proved to be very difficultly. Demi had started to abuse drugs and alcohol.
Today Demi Moore is the mother of three children. She is also the business lady and the industrious actress, who prepares new projects that probably will push out her on the popularity top again.
1 Comment
Backs
Demi Moore | Celeb Trends
Leave a Response below