On Saturday 10/23/2010 Celine Dion gave birth to 2 boys – twins. According to official website of the singer – the next week the babies will be spending in an incubator.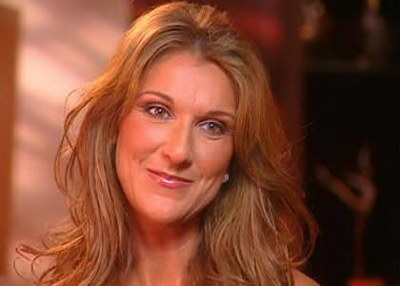 Celine and her husband Rene have already one son, Rene-Charles, 9 years old.
Celine Dion was the youngest of the fourteen children in the working family in Quebec. Celine tried yourself hand at singing at 5 years old for the first time. At 12 years old Celine composed her first song that later was gotten by Rene Angelil. He invited Celine in his own office and when Rene had heard her singing "v-live" – he just started crying. He became her first fan.
Gradually Celine Dion turned from the singer that was acting on the scenes of night clubs into a pop music siren (very big percent of her songs has in the name words "love" or "amour"). The young star became more and more popular with each new song.
In 1990 Dion debuted with an English speaking album "Unison" which had been recorded by means of "Epic Records". But the real success the singer got with the appearance of a James Cameron's great movie "Titanic".
1 Comment
Backs
Fancy Schmancy People » Blog Archive » How Old Is Celine Dion