Charlie Sheen is well known thanks to the numerous roles in movies and also his unruly character. He has a little damaged reputation in a society: the actor had many problems because of drugs. Charlie often drinks and he isn't the exemplary husband.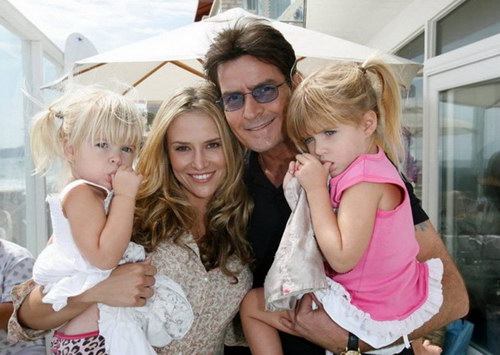 Charlie Sheen is the real American. Most of his characters are inconspicuous people. Sheen got the fame after the film "Wall Street" (Oliver Stone) was published. Someone says that Sheen broke with Stone after Oliver had invited him to play in the movie «Born on the Fourth of July». But, eventually, this role was given to Tom Cruise.
Sheen was betrothed to Kelly Preston. At the engagement Charlie gave her a ring with a pink diamond (2 and 1/2 carats). But their engagement broke off very quickly. Charlie fired at her hand by chance. For memory of Sheen the actress still has scars.
Recently Charlie flew in a private jet to holiday villa with six hot women in bikinis. He has just got off the rehab and backed to boozing. His wife Brooke Mueller wants to divorce him.
Recent Posts
Older Posts